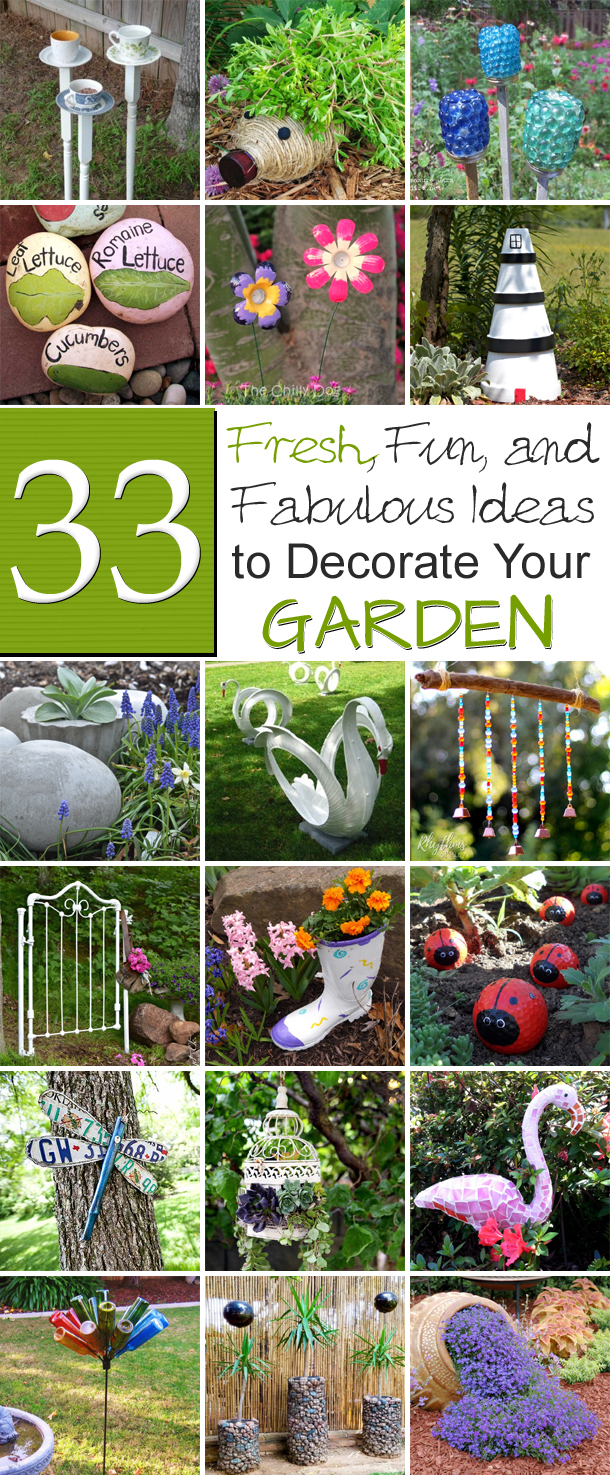 As we are always here for you to get you inspired of how to decorate your home & garden on a budget, today, we have decided to bring to you a collection of some cheap and easy DIY garden decorations!
Homemade garden decorations are so much more fun than anything you can buy at the store because they are unique and personal to your taste. Here are 33 amazing garden decoration ideas that you should definitely try this summer, especially if you are bored of the same old, dull look of your garden! These projects are all easy to make and are sure to add some flair and personality to your outdoor space.
1. Bottle Cap Flower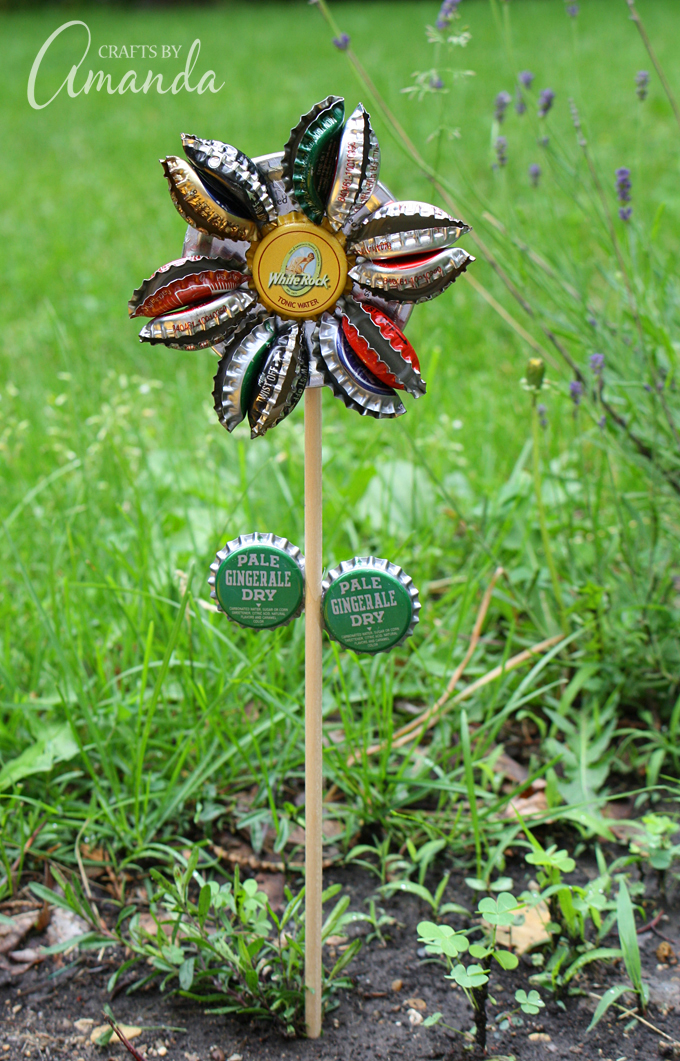 Tutorial via Crafts by Amanda
2. Painted Rock Garden Markers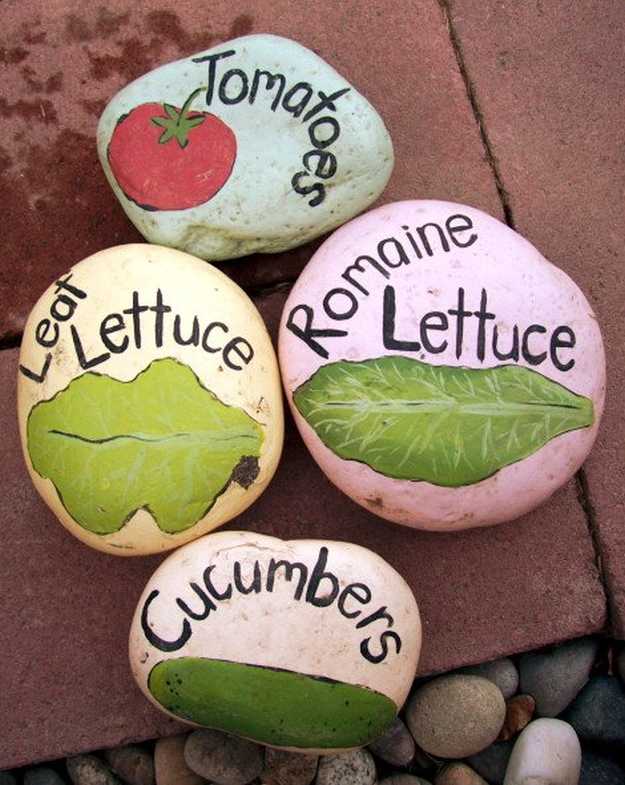 Tutorial via Whimsy Love
3. Butterfly Garden Ornaments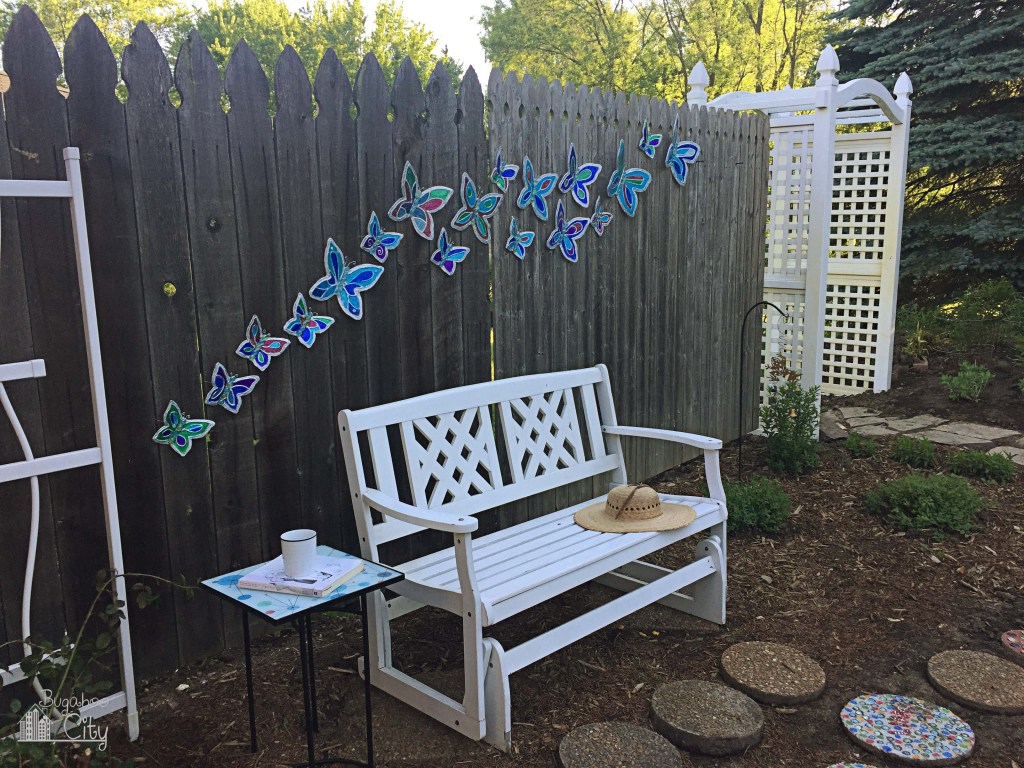 Tutorial via BugabooCity
4. Heart Shaped Stepping Stones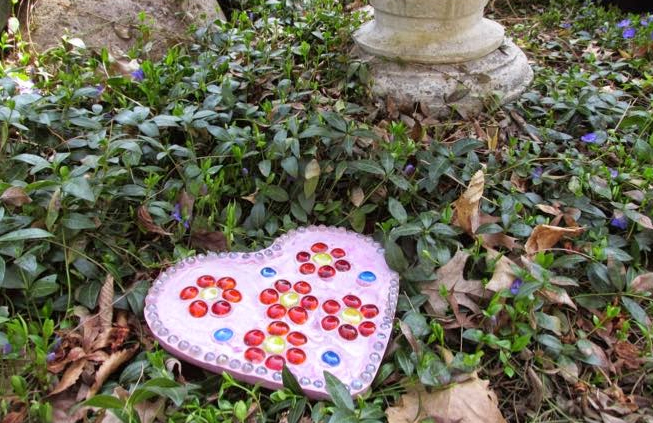 Tutorial via Craft Klatch
5. Faux Stained Glass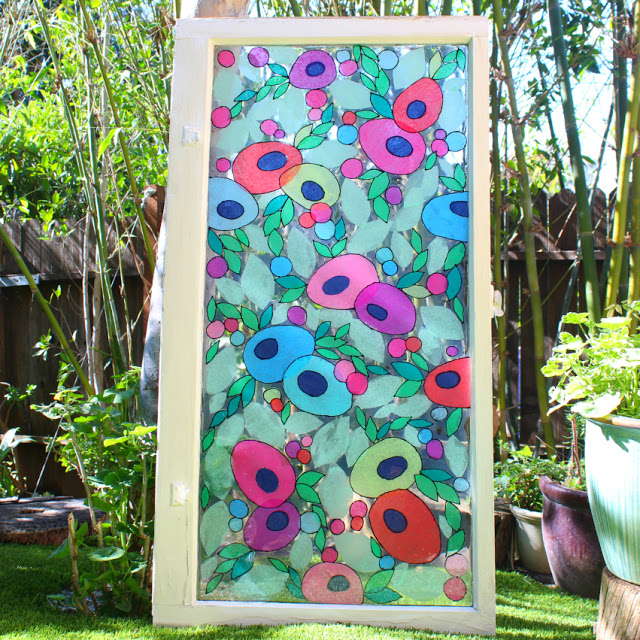 Tutorial via Mark Montano
6. Plastic Bottle Flowers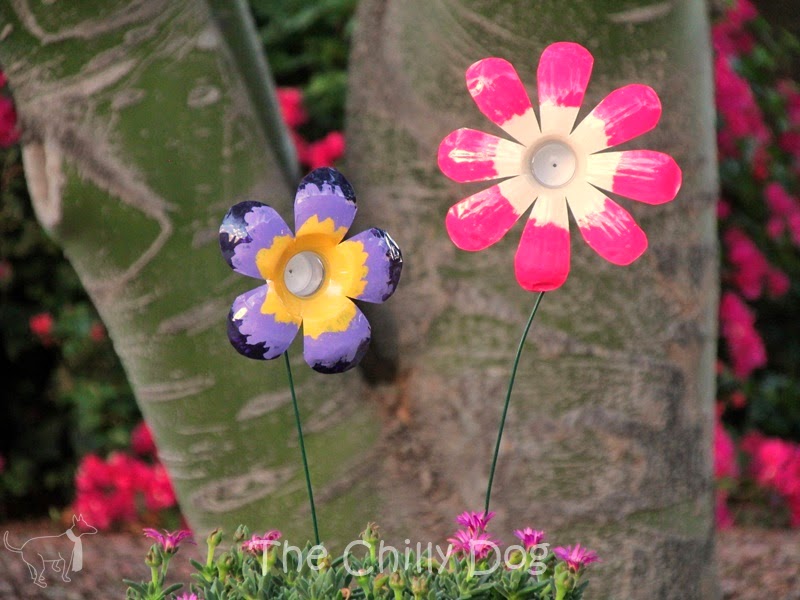 Tutorial via The Chilly Dog
7. Teapot Garden Feature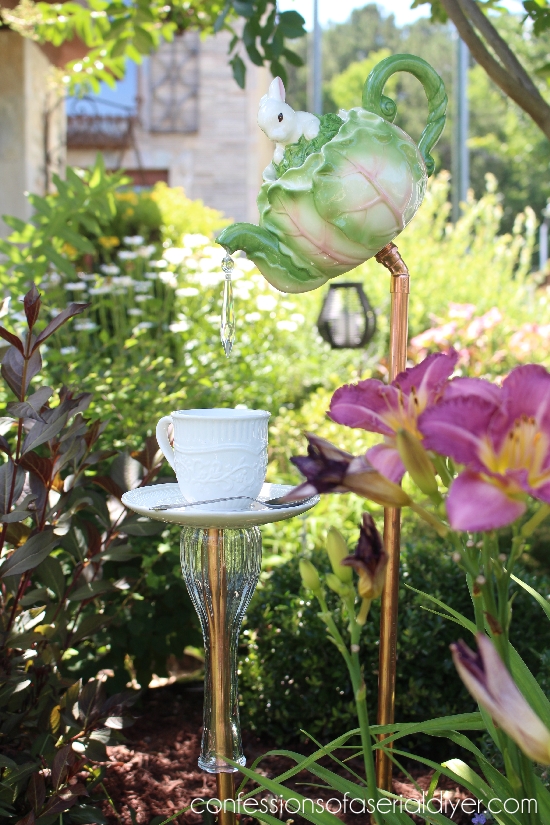 Tutorial via Confessions of a serial DIYer
8. Hubcap Flowers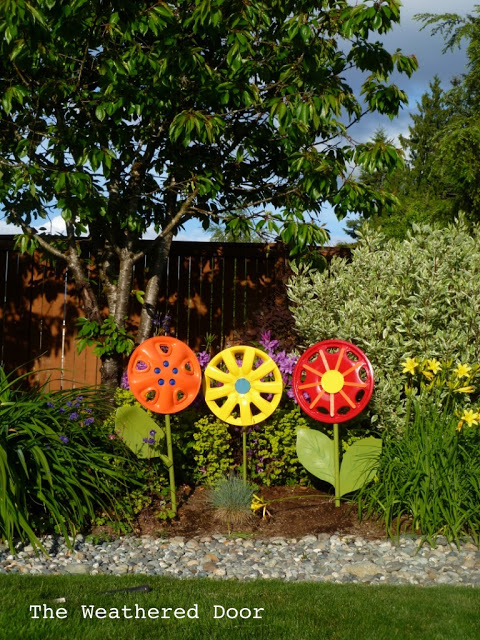 Tutorial via The Weathered Door
9. Lighthouse Lawn Ornament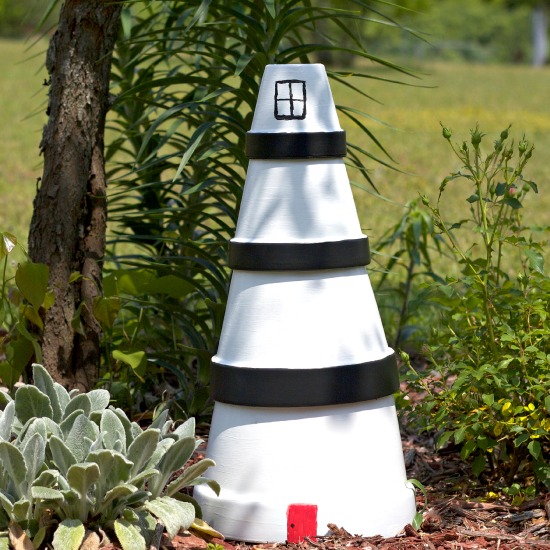 Tutorial via Some of This and That
10. Concrete Garden Orbs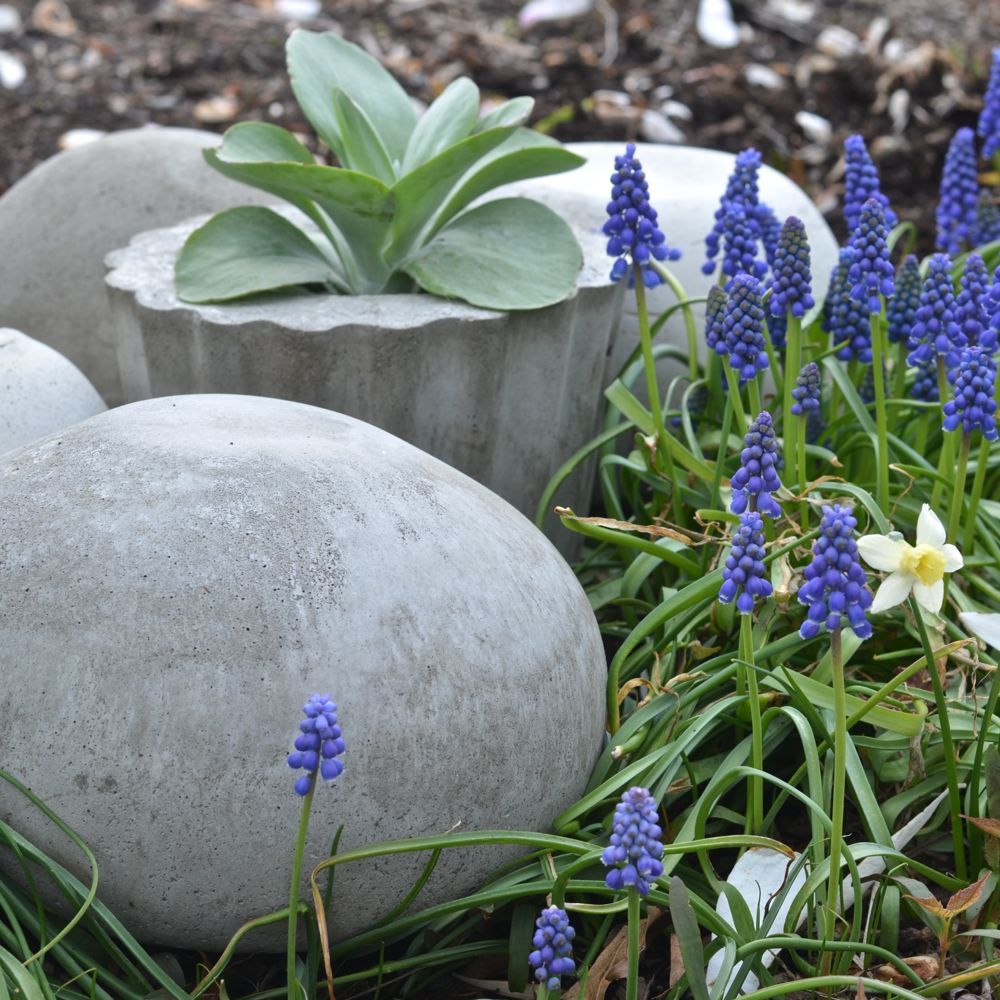 Tutorial via Vrai Magazine
11. Garden Art Mushrooms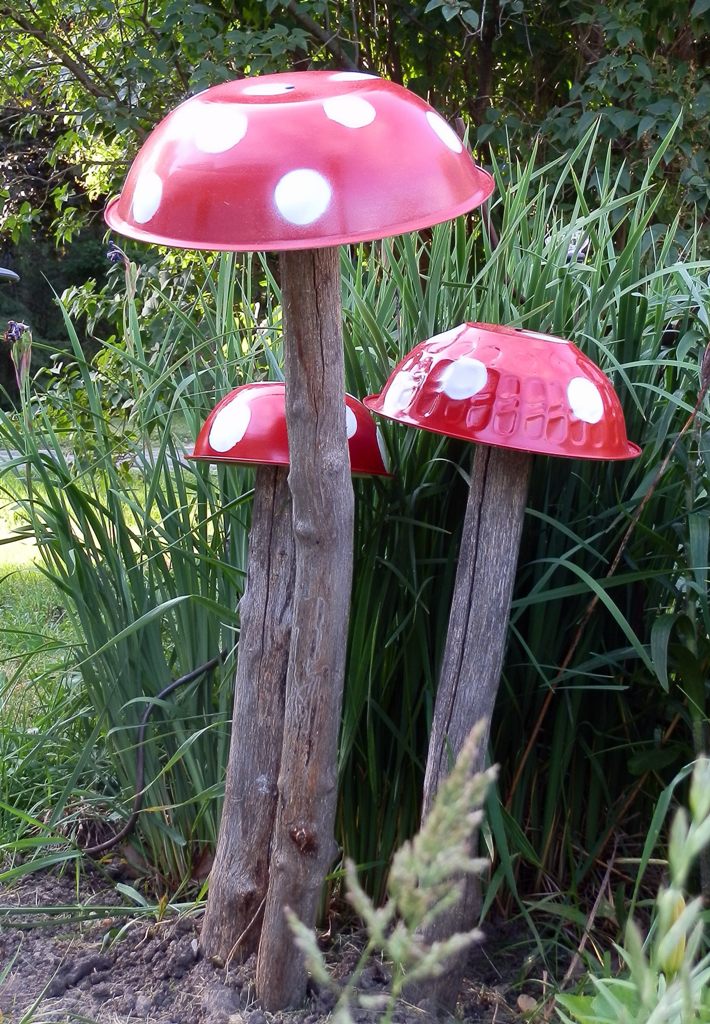 Tutorial via My Paper Inclination
12. The Tyre Swans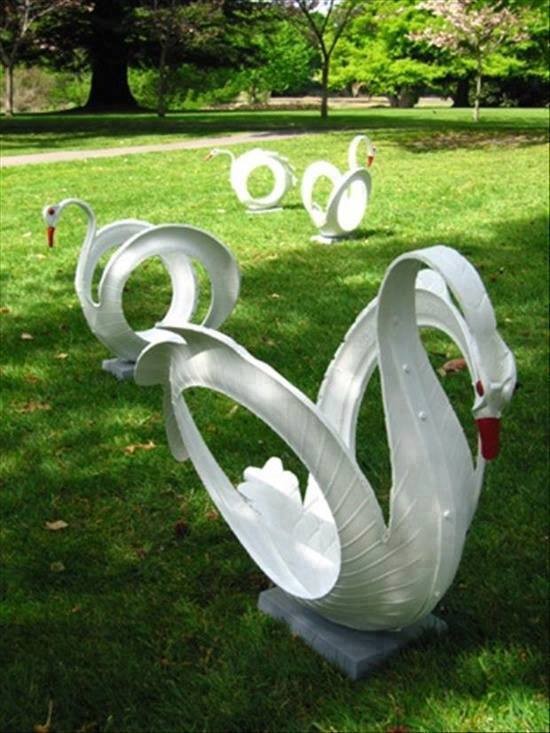 Tutorial via Legend Feel Co.
13. Concrete Hand Planter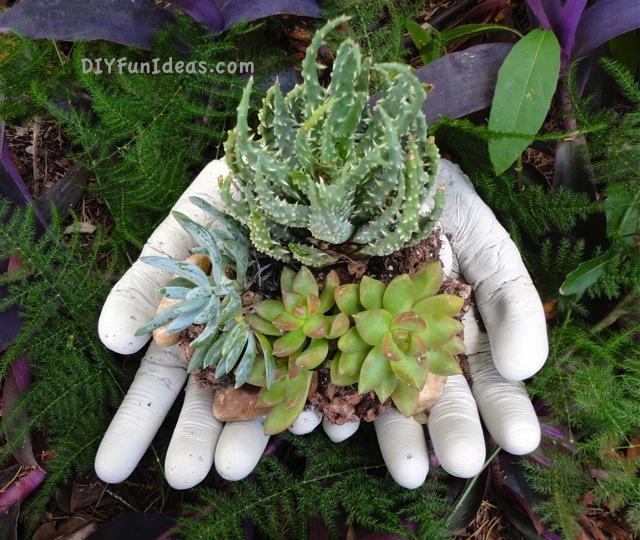 Tutorial via DIY Fun Ideas
14. Sea Glass Wind Chime Suncatcher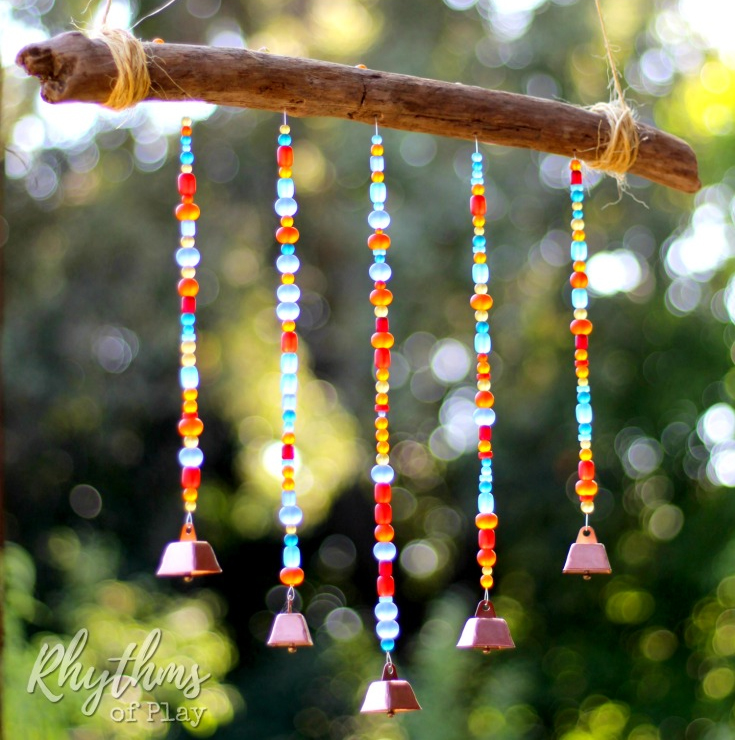 Tutorial via Rhythms of Play
15. Secret Garden Gate from Antique Crib (one end – head board)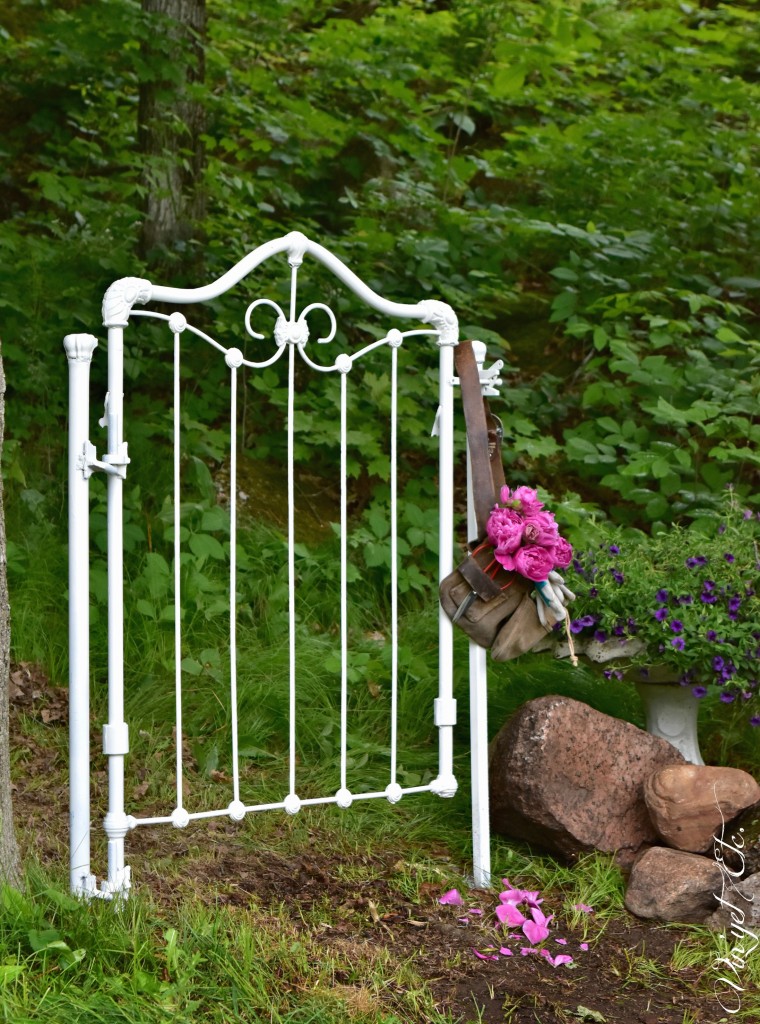 Tutorial via Vin'Yet Etc.
16. Copper Tomato Spirals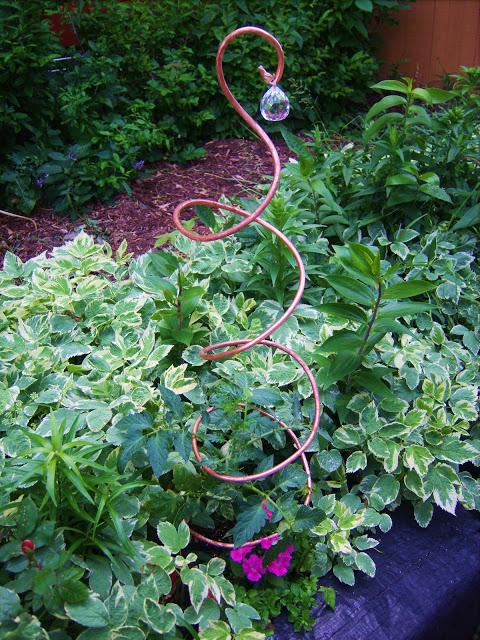 Tutorial via Suzy Homefaker
17. Recycled Rubber Boot Flower Pot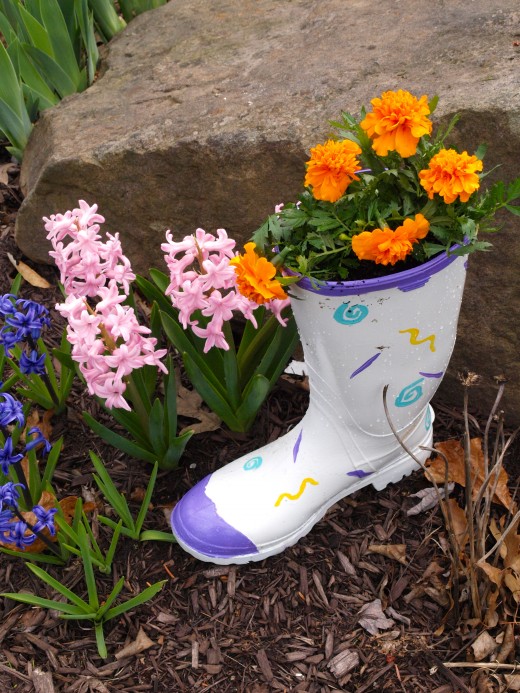 Tutorial via FeltMagnet
18. Vintage Cocktail Fork Flowers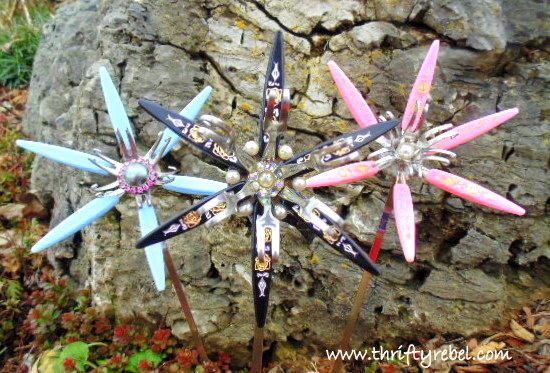 Tutorial via Thrifty Rebel Vintage
19. Golf Ball Ladybugs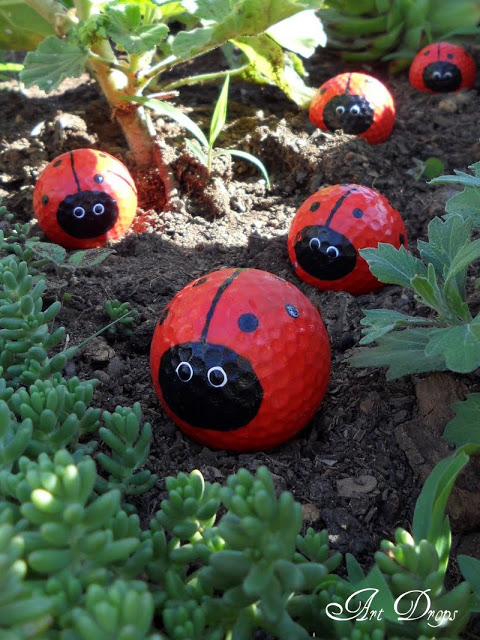 Tutorial via Art Drops
20. License Plate Dragonfly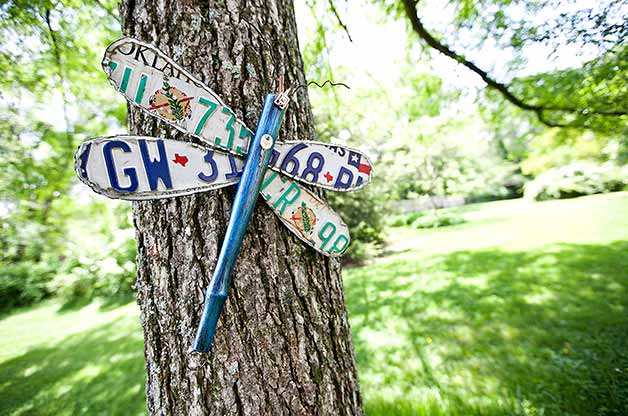 Tutorial via Birds and Blooms
21. Book Painted Bricks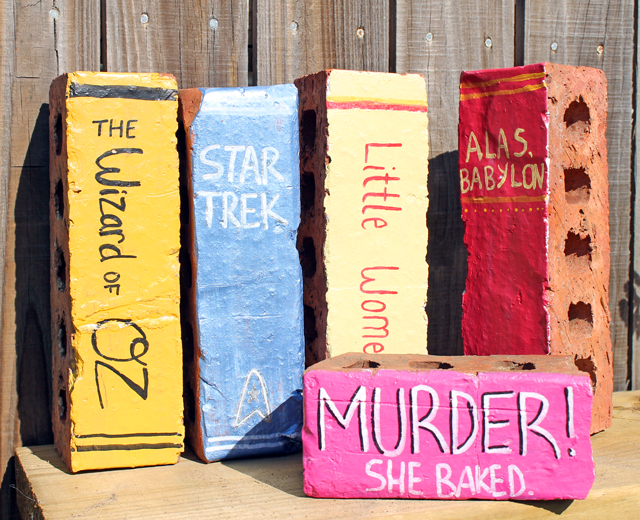 Tutorial via Punk Projects
22. Birdcage Succulent Planter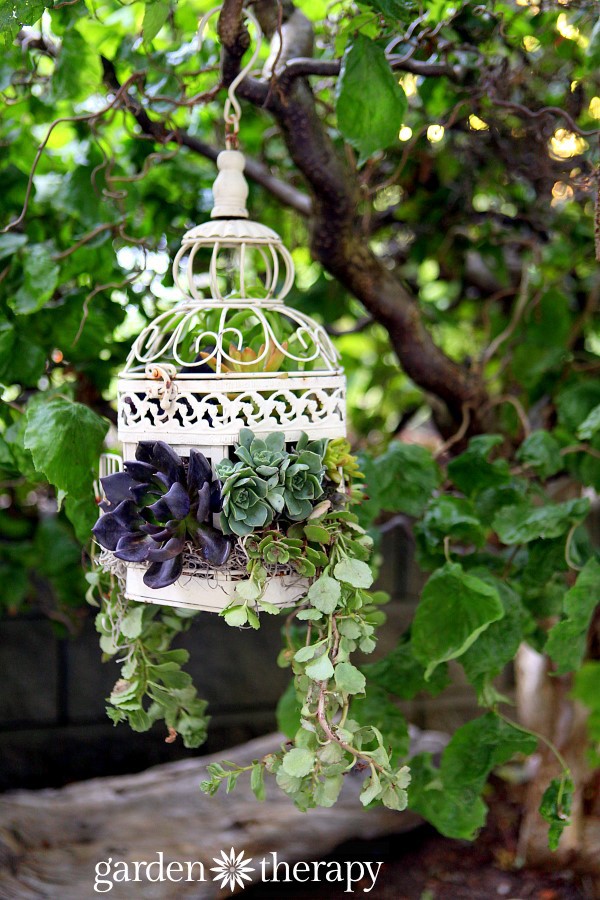 Tutorial via Garden Therapy
23. Pink Mosaic Flamingo Garden Art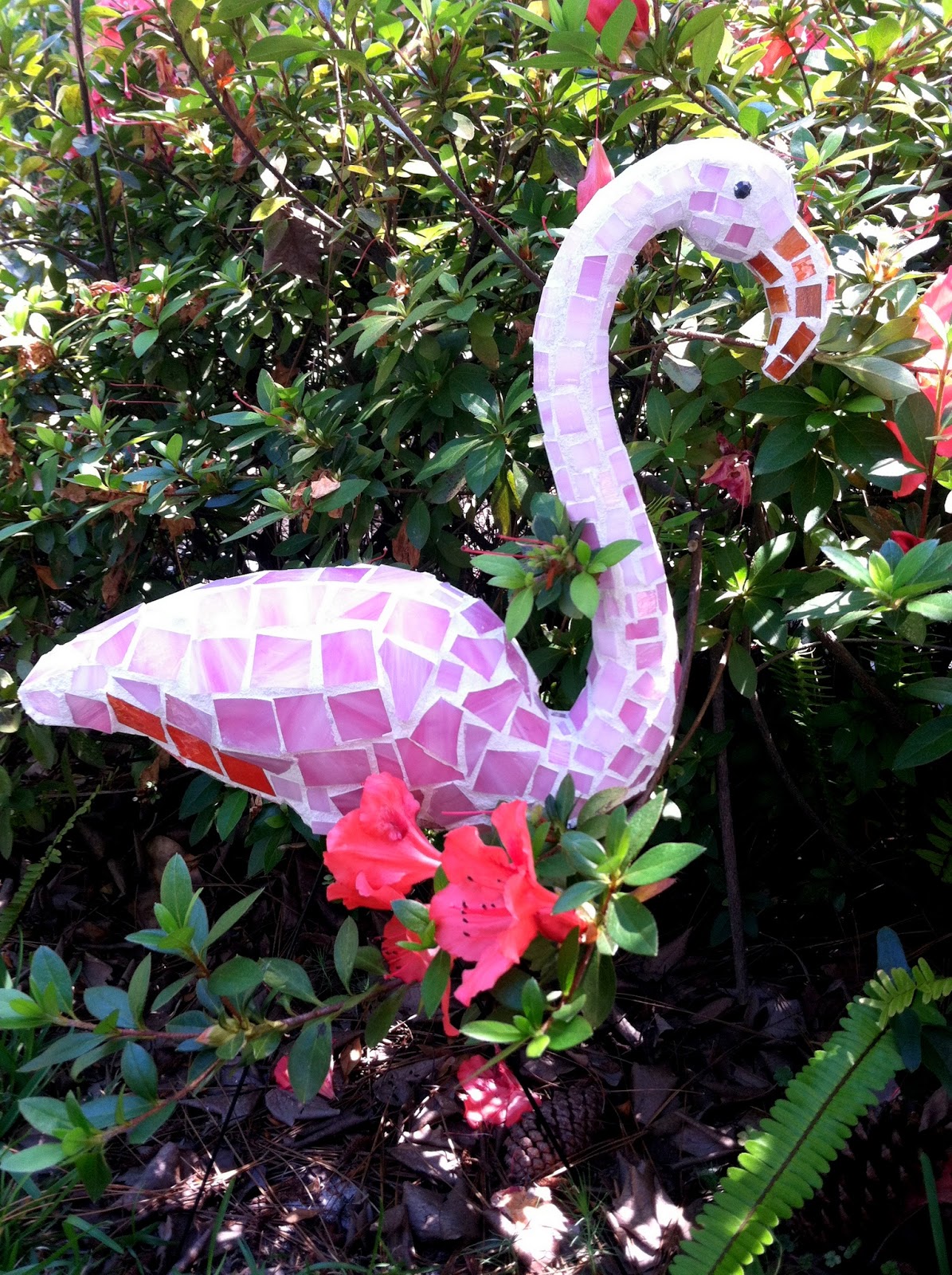 Tutorial via Lucy Designs
24. Dish Flowers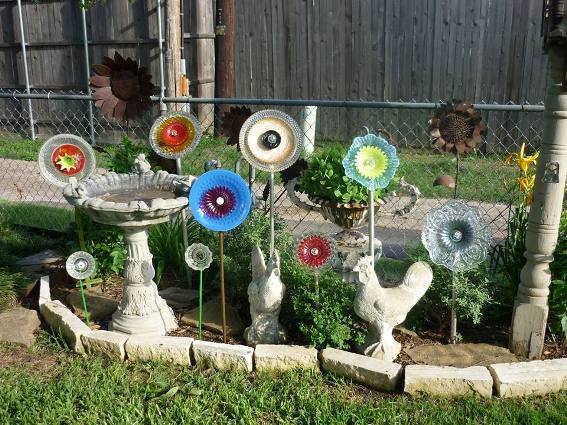 Tutorial via Flea Market Gardening
25. "Frieda La Frog" From Recycled Tires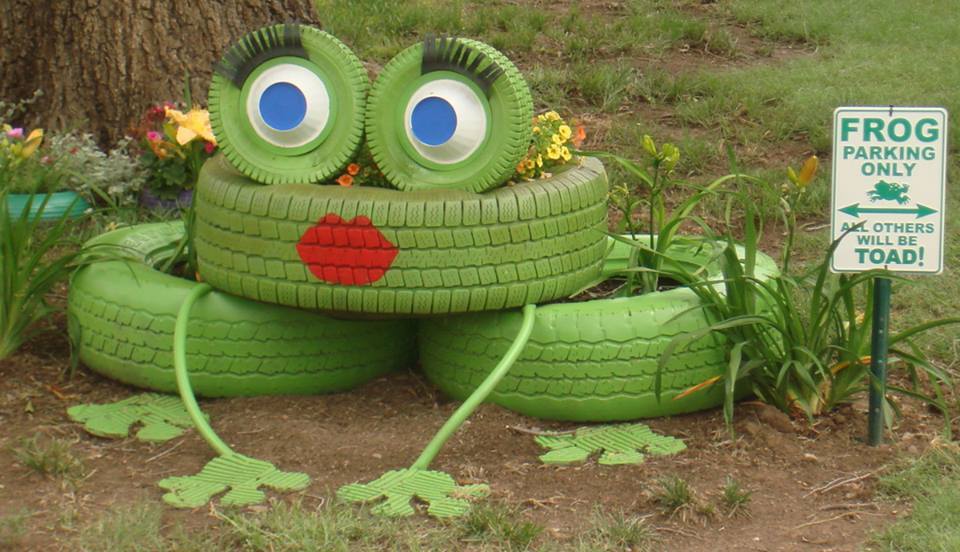 Tutorial via Two Women and a Hoe
26. Outdoor Wine Bottle Tree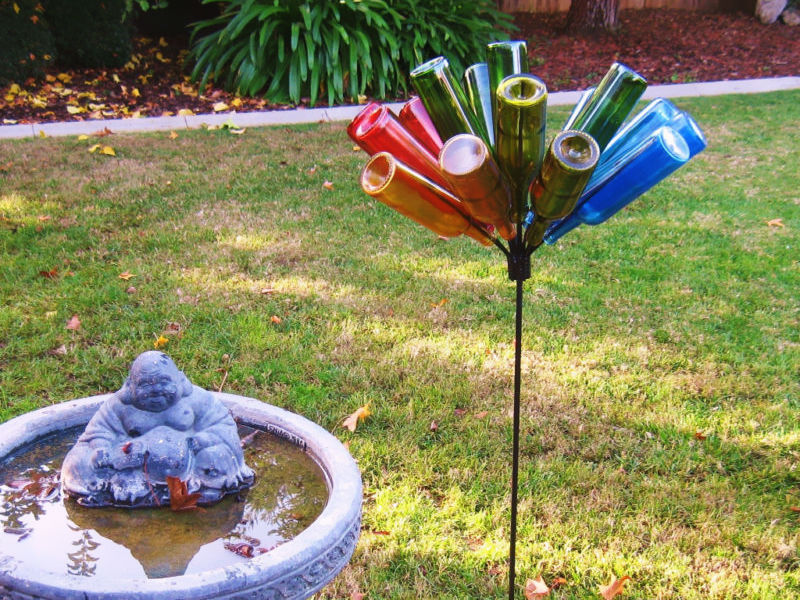 Tutorial via eBay
27. Stunning and Affordable Gabion Planters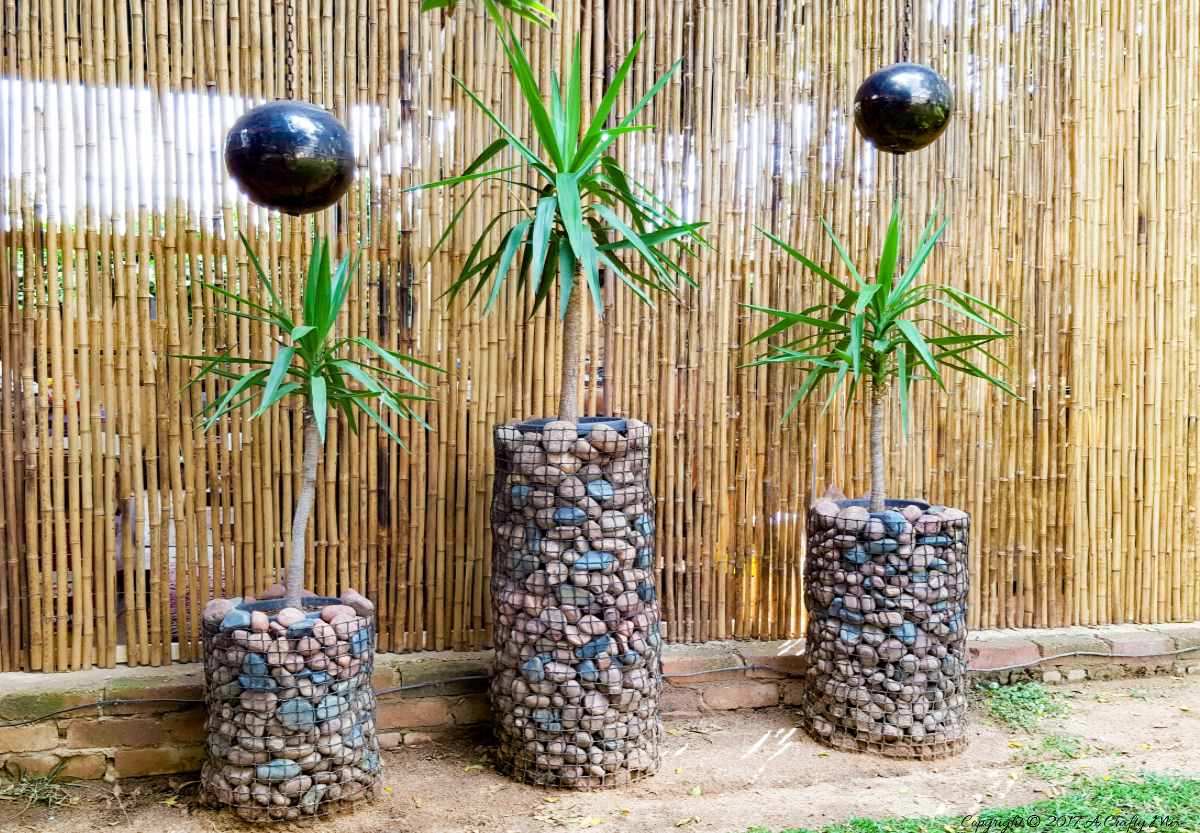 Tutorial via A Crafty Mix
28. Garden Treasure Jars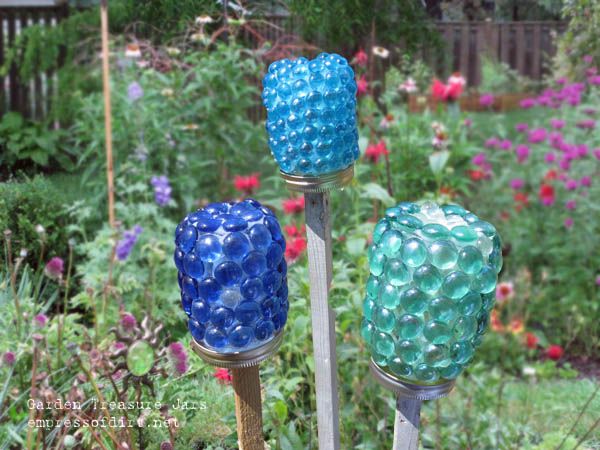 Tutorial via Empress of Dirt
29. Hedgehog Planter from Plastic Bottle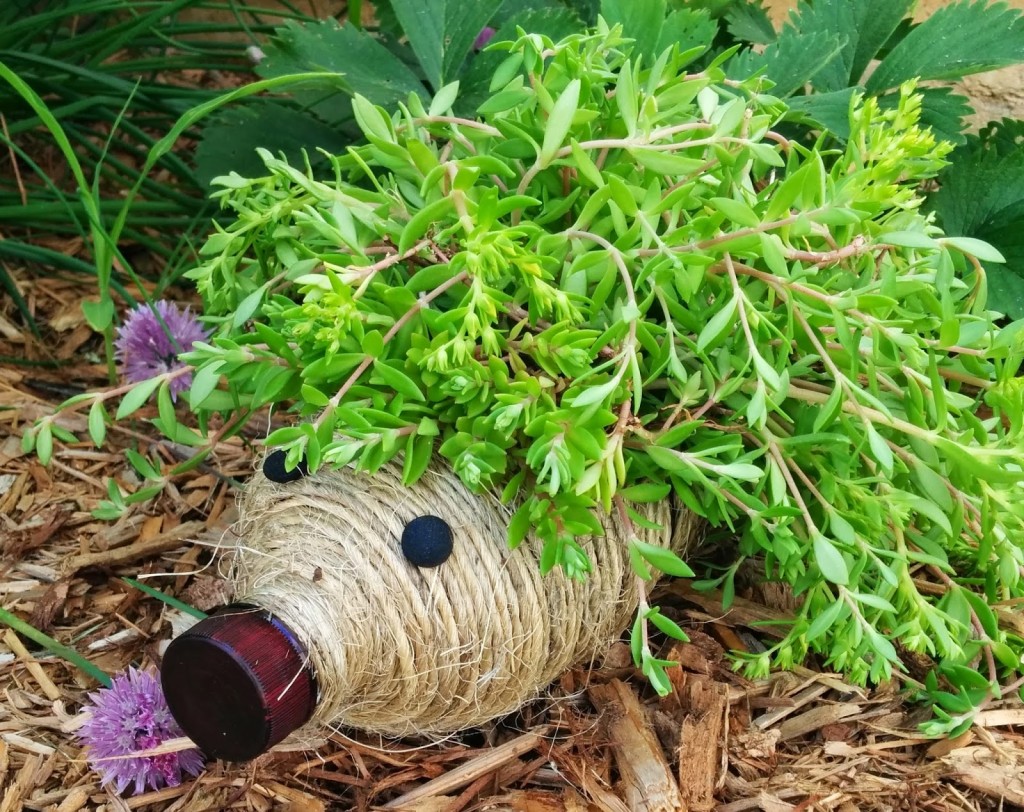 Tutorial via Susie Qute
30. 'Spilled' Flower Pot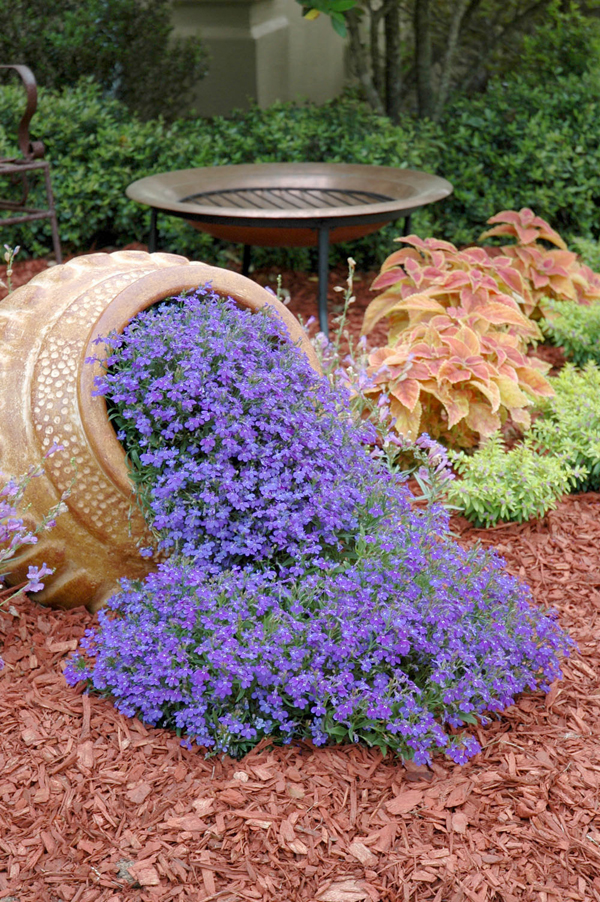 Tutorial via InteriorHolic
31. Tea Cup Bird Feeders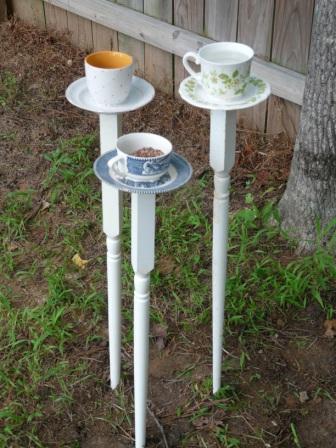 Tutorial via Rockies Crafts
32. Flower Pot Man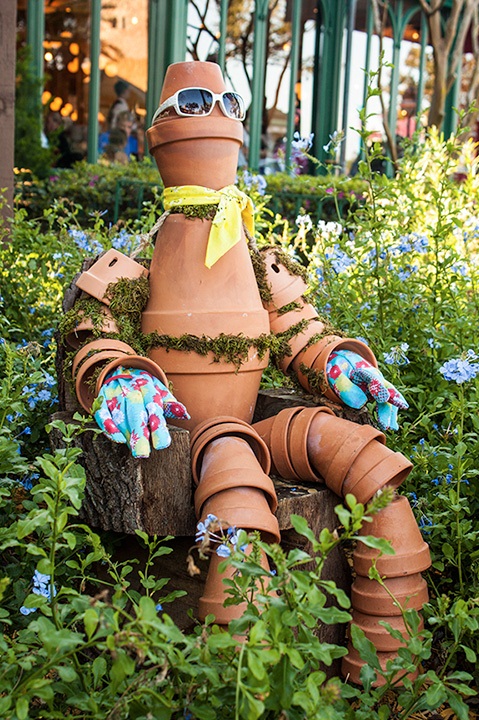 Tutorial via BeautifulPic4All
33. Watering Can Fountain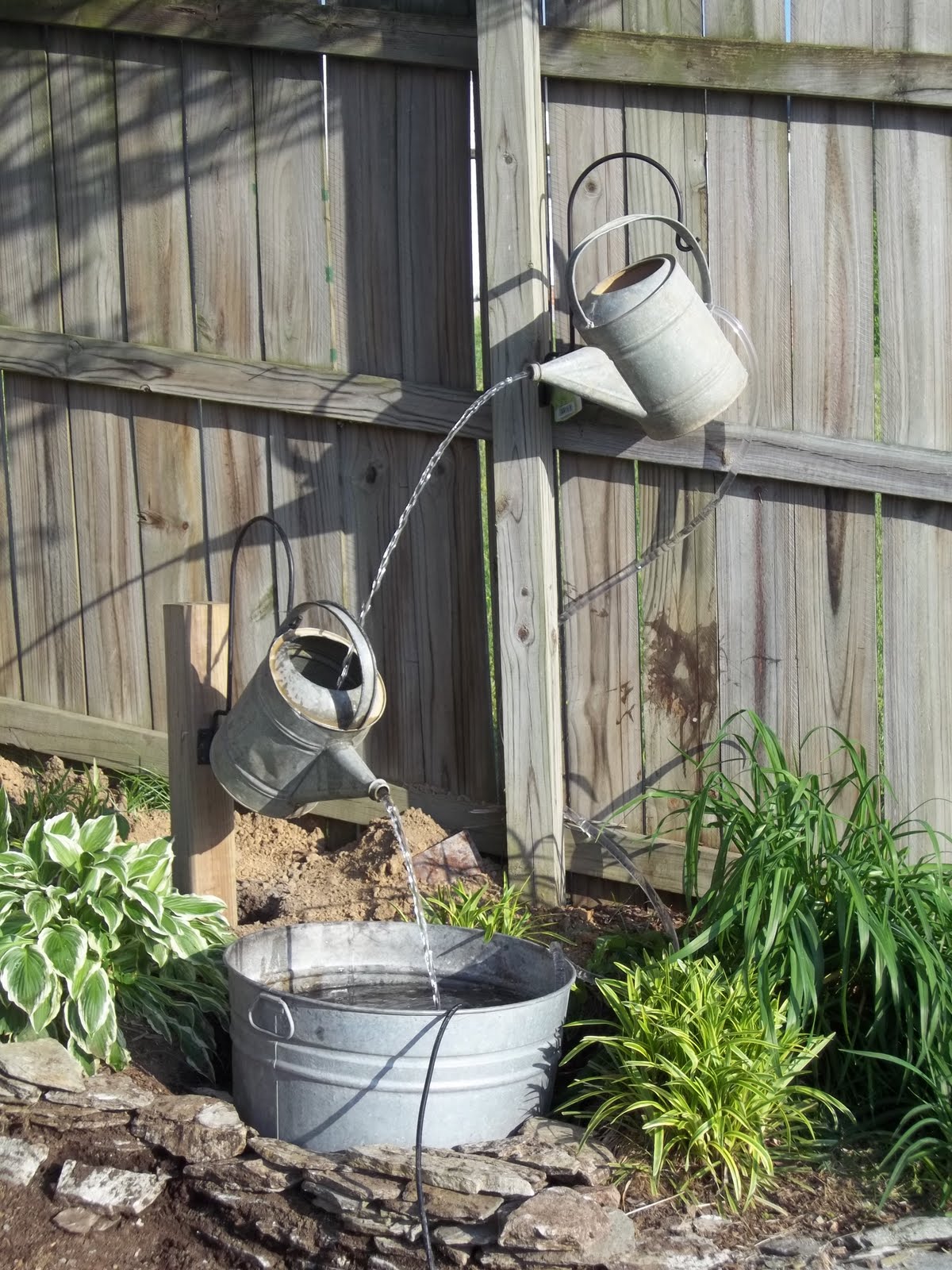 Tutorial via Dawnmarie100
What do you think? Do you like any of these? Let me know in the comments!