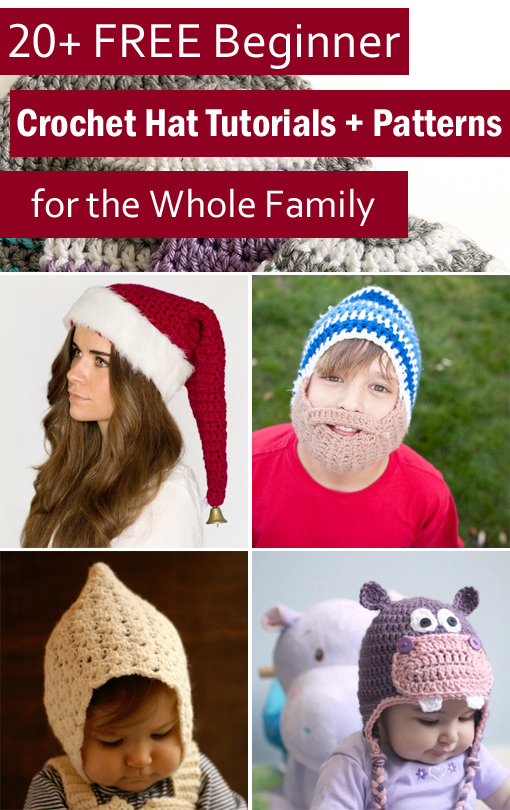 Hats serve many different uses. They keep head and ears warm in the winter or great in the summer time, they cover up a bad hair day, plus they add the perfect finishing touch to an outfit.
Crochet hats make cool gifts, so in this post you can learn how to create crochet hats for the whole family using these totally free crochet hat patterns. You will find beginner crochet hat patterns for adults, teens, children and babies. All of these free crochet hat patterns are easy to create. Do not wait any longer get started today!
1. Santa Claus Hat
Make this cute yet quick Santa Claus hat, great for addition to any Christmas outfit!
Tutorial:hopefulhoney.com