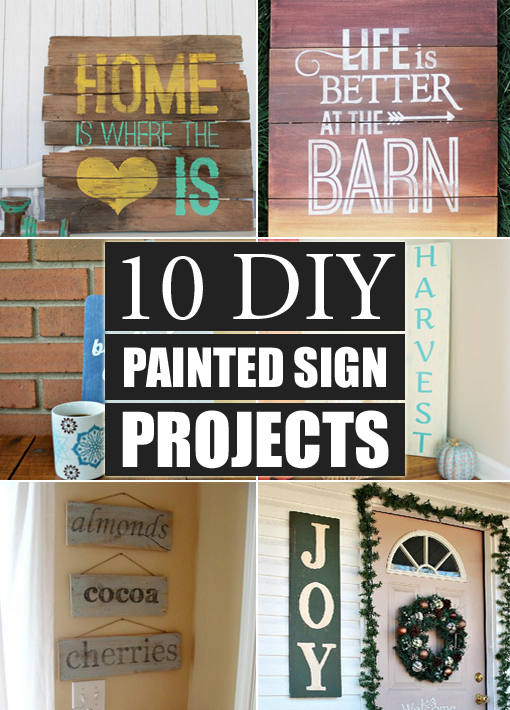 Signs are one of the oldest types of public artwork. They're also simple to make on a budget. DIY painted signs projects normally takes the written words, one of the most inexpensive decorating tools – paint and a touch of creative elbow grease to create simple, meaningful and exciting home decorating art! Today we have prepared for you 10 interesting DIY projects to create painted signs. I hope these projects and DIY's will help inspire you!
1. Painted "Joy" Sign
Add charm to your Christmas porch with this hand-painted "JOY" sign. So easy to create!
Tutorial:loveoffamilyandhome.net