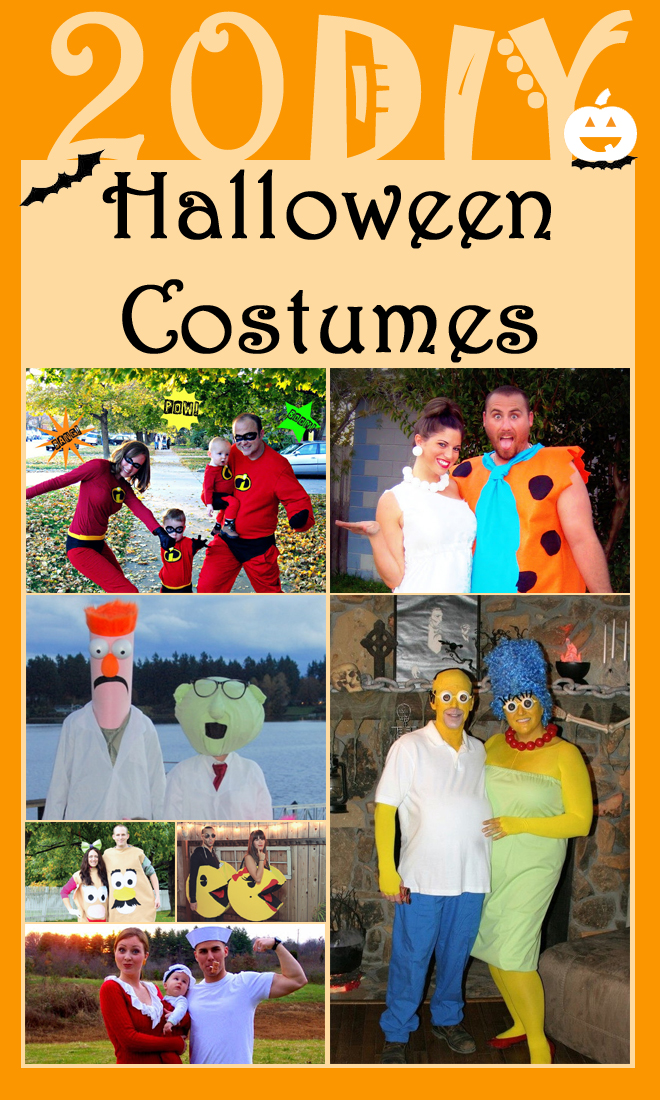 Halloween is almost here!
Halloween is a time when we can give free rein to your imagination and dress up the original costume.
I rounded up 20 fun, adorable, inexpensive and easy DIY Halloween costume ideas. I thought I'd take the opportunity this highlight a few neat and cheap costumes from around the web to give you ideas and inspiration.
Most costumes can be made ​​in a few hours or less – and are done with even the most limited budget! Many of them would work for adults or kids and can be created with items you have lying around the house
So what are you waiting for? Halloween is coming up fast. Time to get to work on your costumes!
The Incredibles
Our family dressed up as the Incredibles a couple years ago too, but I didn't make the costumes. Today You can DIY The Incredibles costumes for Your family!
Tutorial: freshlycompleted.blogspot.com