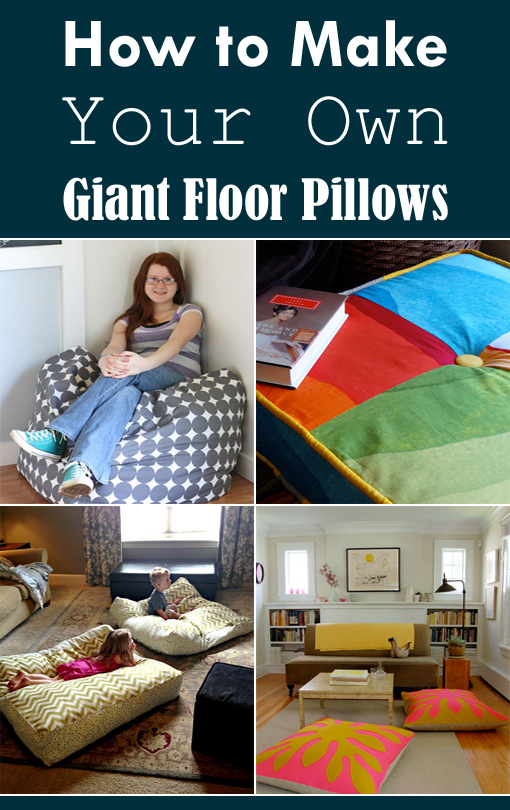 There is absolutely nothing better than having the ability to, on the ground, on a heavenly soft giant floor pillow. It is not as difficult as you might think to be able to create your own floor pillows! Floor pillows are hot products right now. They make great alternative seating to accommodate more dinner party guests.. and Your kids will love them too!
Here are 14 tutorials How to Make Giant floor pillows ideas, which not only may be used as home decoration, but also comfortable to use while relaxing with family members or friends.
1. Crocheted Floor Cushions
Great floor pillow. The pattern was created so that even a beginner crocheter can create this!
Tutorial: deliacreates.com