Does you pantry look tired? Can't find anything easily? An organized pantry will give you back time and money and save you from the frustration of searching for something you know you have, or re-buying things you forgot you already have! Here are some great pantry organization ideas to help you get your pantry in order and enjoy preparing meals for your family!
1. Use a magazine rack to store your vegetables.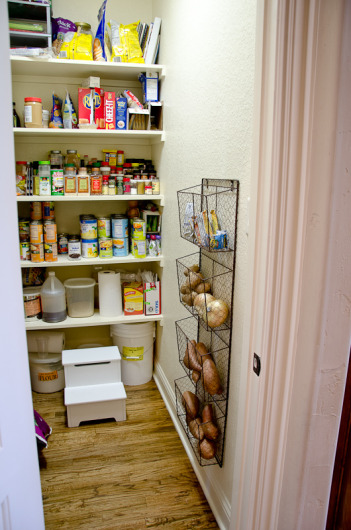 2. Consider adding a Lazy Susan in the corner of your pantry and transform this empty area into a usable space.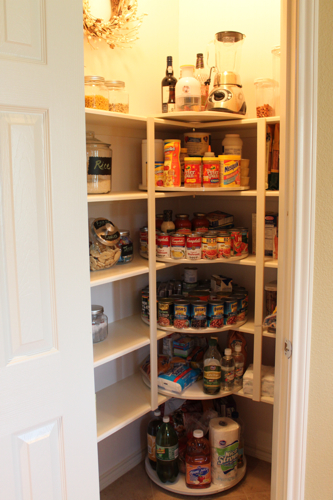 via Decorchick
3. Hang up a shoe organizer to store little snacks and food packages.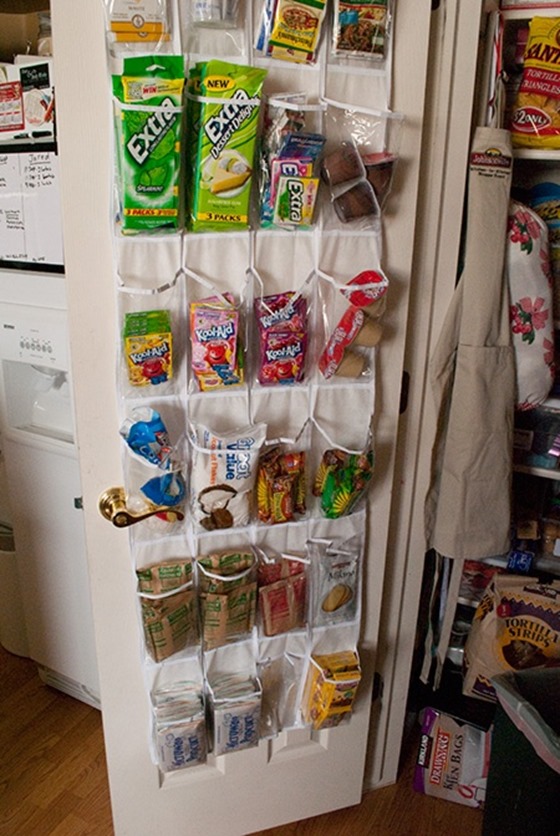 via Real Mom Kitchen
4. DIY rolling storage bin.
5. Use wire baskets to store soup and vegetable cans.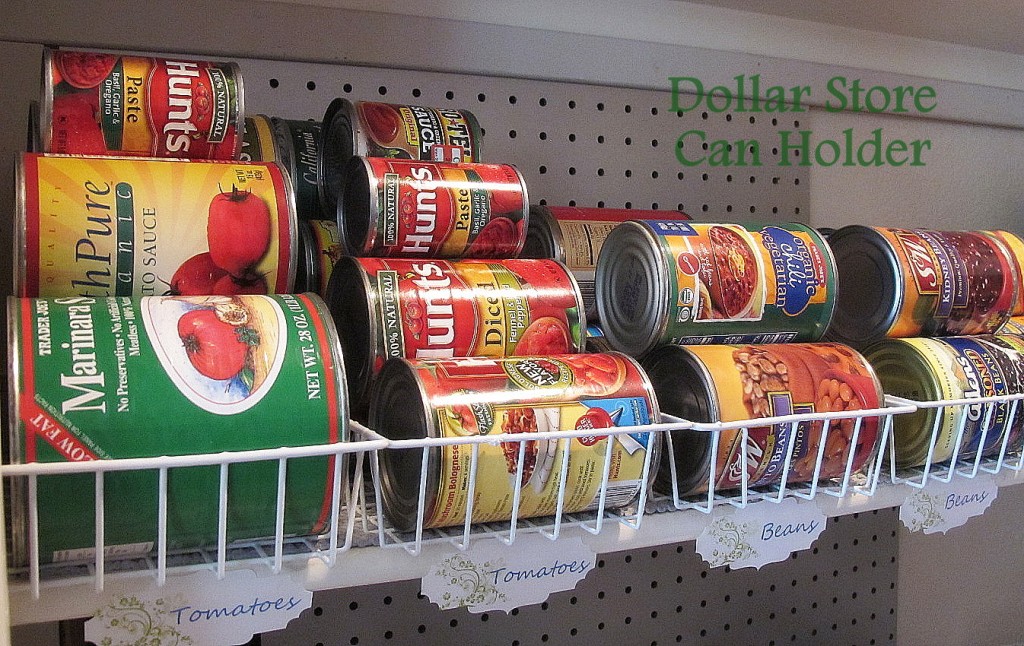 via My Uncommon Slice of Suburbia
6. Or reuse your empty soda boxes to create trendy storage for your canned goods.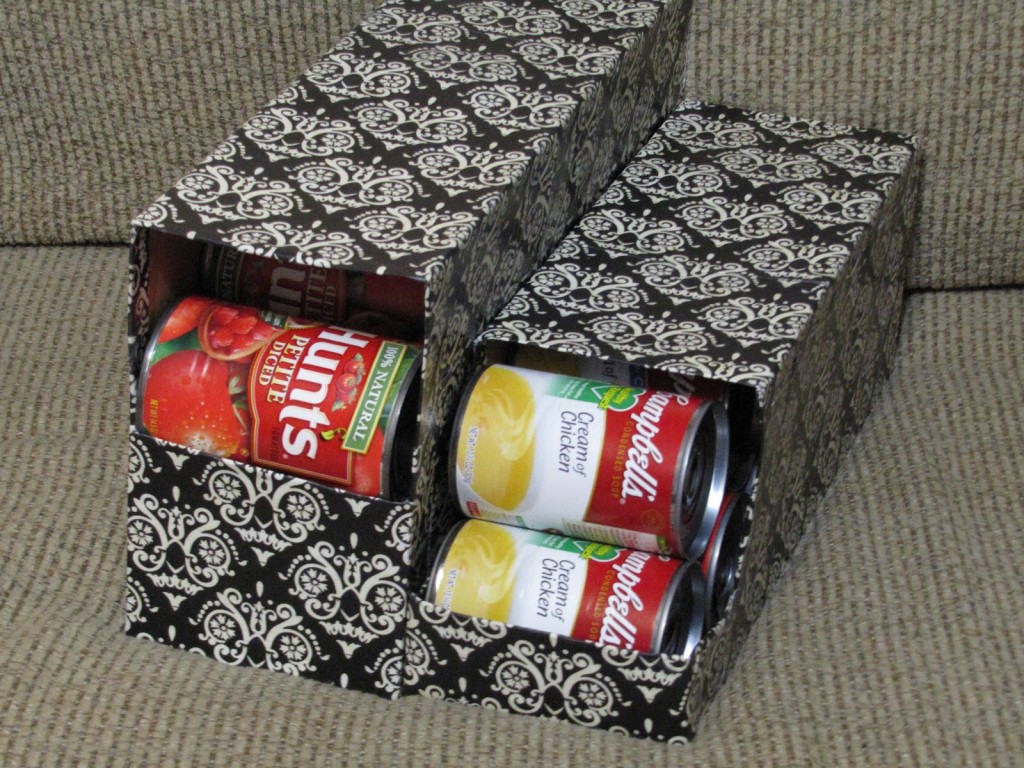 7. Another way to gain some extra storage space is to hang a few storage bins on the wall.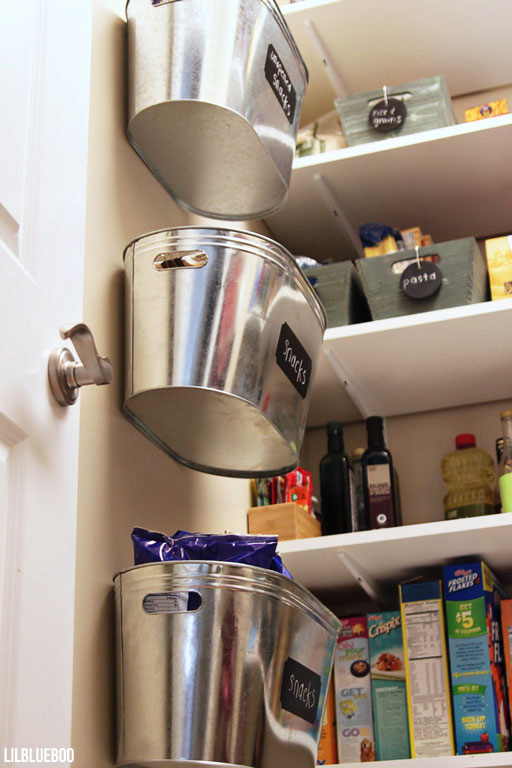 via Lil Blue Boo
8. Use pants hangers to organize all your bags of chips and snacks.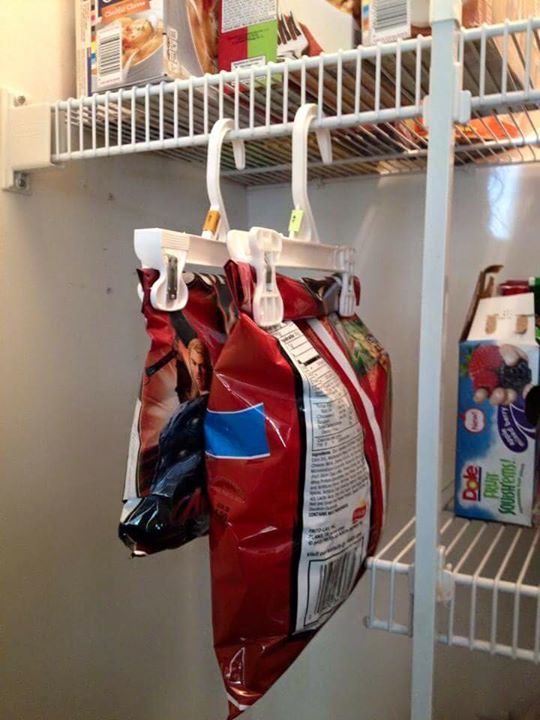 via Facebook
9. Organize cupcake liners with a mason jar to keep them from getting smashed in the pantry.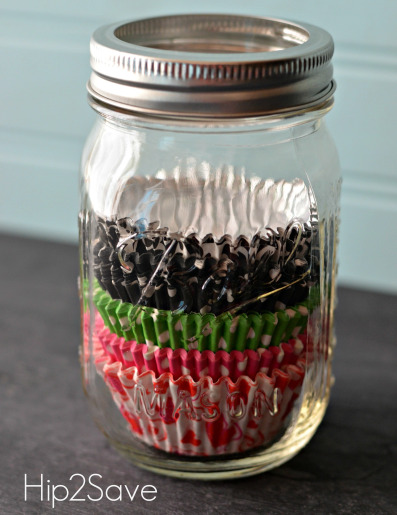 via Hip2Save
10. Use mailing tubes to store plastic grocery bags and paper towel tubes.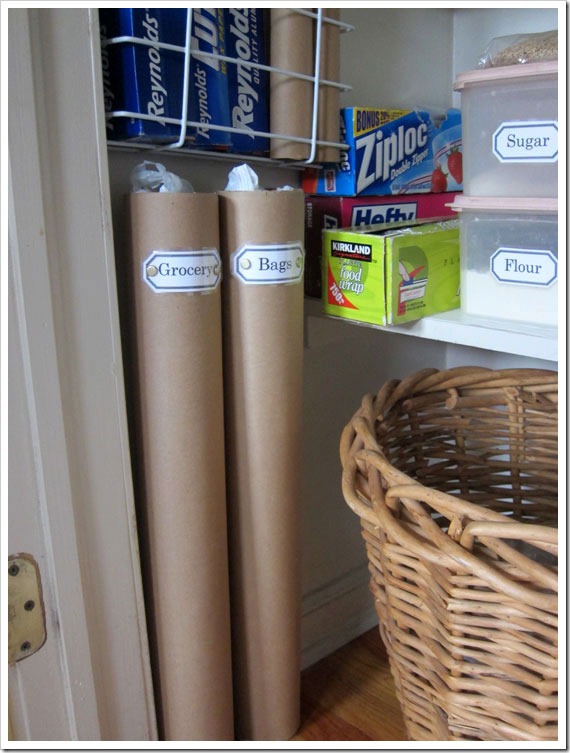 via In My Own Style
11. Repurpose tension curtain rods into pantry dividers.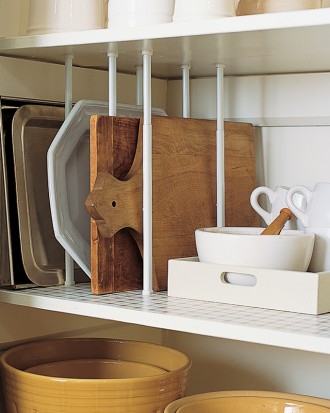 via Martha Stewart
12. Create extra pantry storage with clear sponge holders.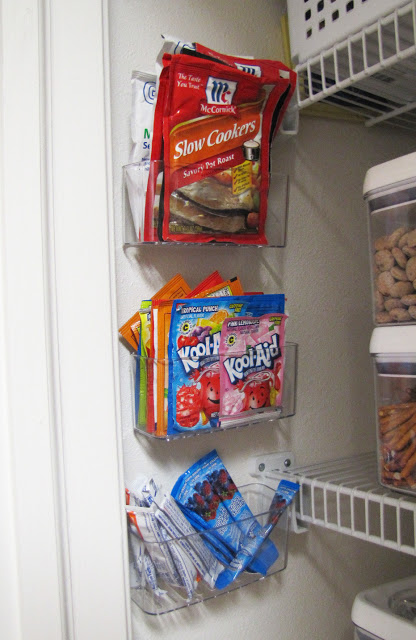 13. Recycle plastic bottles for dry food storage.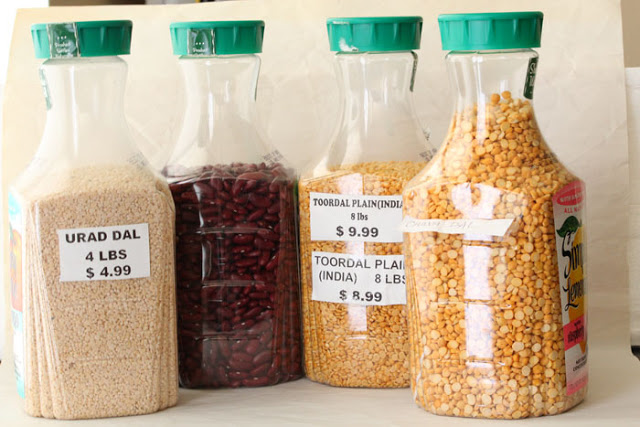 via Spusht
14. Turn plastic hooks on their side and punch them into the holes on the sides of plastic wrap and aluminum foil containers.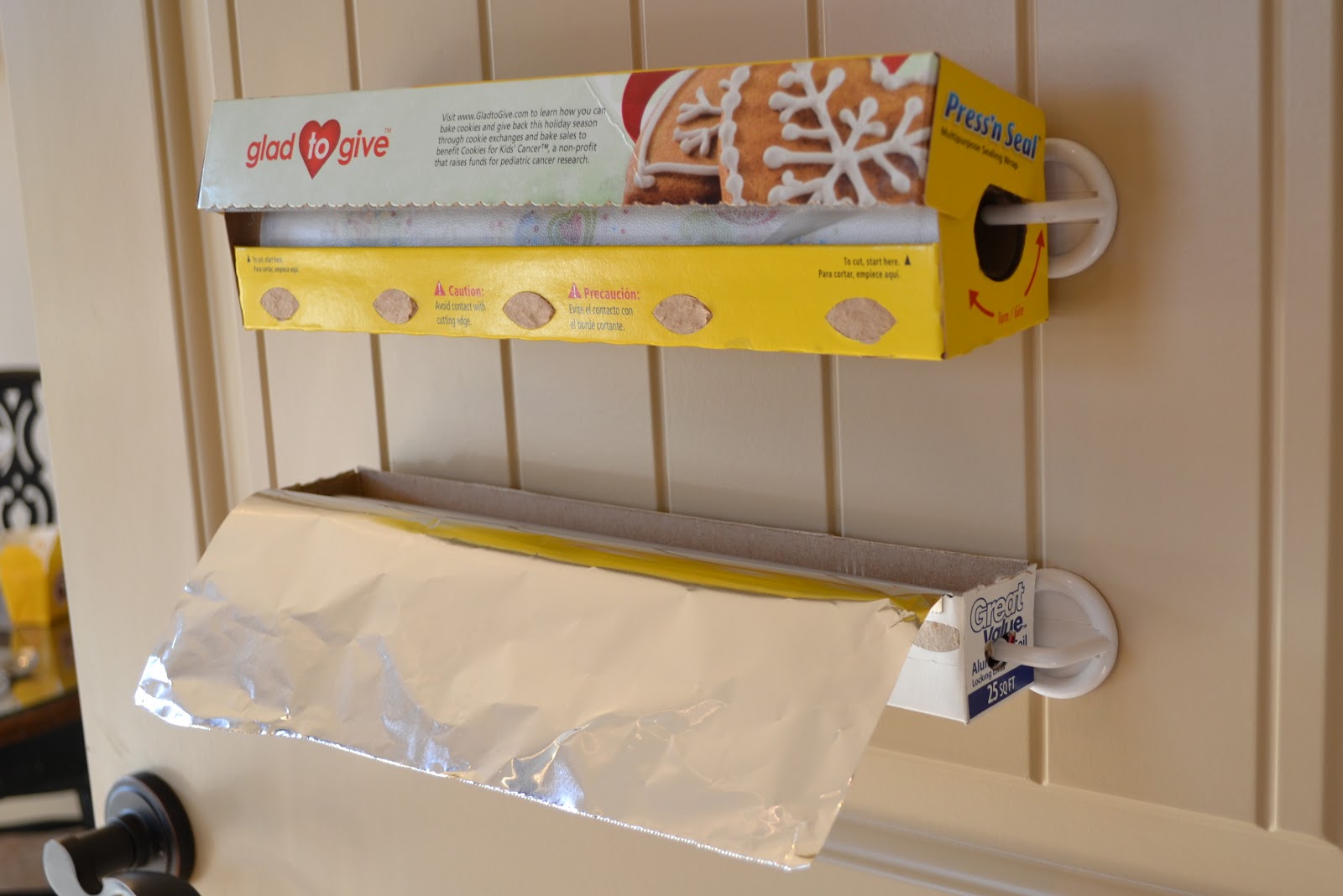 via Ask Anna
15. Labeling your storage containers will help you identify the contents of each box quickly and easily.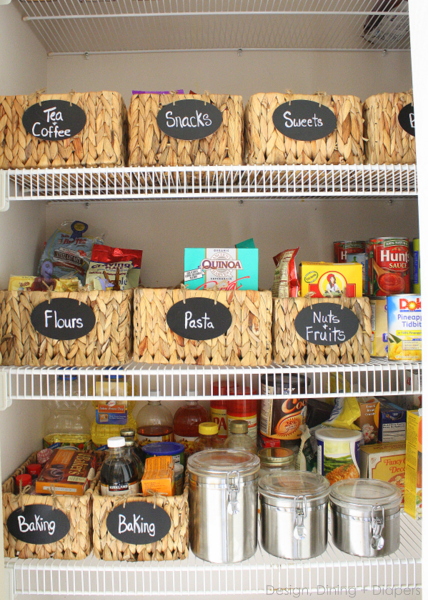 via Design, Dining and Diapers