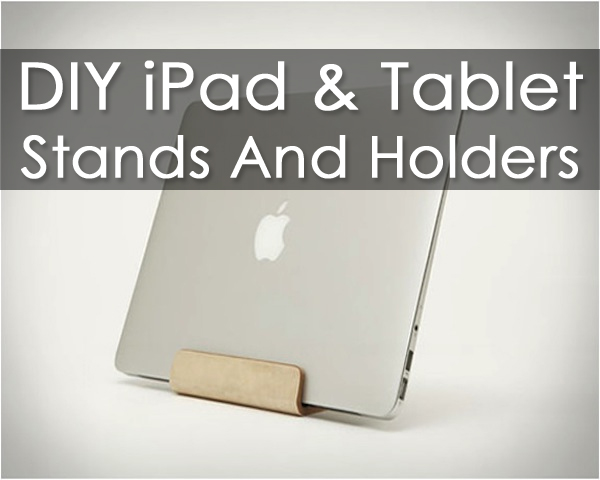 Nowadays, most of us have a tablet, and you need not only a cover or case for it, sometimes we need a good stand to use it comfier. Stand for Tablet is a useful thing, but unfortunately not cheap. Thus was born the idea of making such a stand with something that everyone has in their home. Made stand allows to keep the tablet in any position and comfortable to use all its features.
In this article, we prepared ideas for making such a stand, so you will certainly find a design that you like it. We invite you to browse the gallery of ideas.
Prop-Up Tablet Case
Create a flat envelope case, custom fit to cover ANY size tablet with a prop-up stand built right into the flap.
Tutorial: theinspiredwren.blogspot.com