11. Modern Wine Cork Tray
Wine drinker would love this project it's easy to make and modern design. With step by step procedure.
Tutorial: mmphobby.com
12. Cork Wreath
make these super easy wreaths. Great for fall & winter decor, just change up the ribbons & embellishments!
Tutorial: designimprovised.com
13. Cork Animals
Recycle old wine corks into pocket-sized pals for the kiddos in the fun forms of a dragon and horse with rider!
Tutorial: handmadecharlotte.com
14. Decorative Cork Balls
Turn your leftover wine corks into a beautiful decorative cork ball.
Tutorial: allputtogether.com
15. Wine Cork Place Cards & Gift Tags
A delightfully crafty touch personalizes place settings at your dinner table.
Tutorial: poindextr.wordpress.com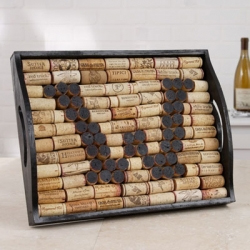 16. decorative kitchen accent piece
Uncork some personality with this monogram tray made with wine corks!
Tutorial: ilovetocreate.com
17. Wine Cork Letter
Use recycled wine corks to create this gorgeous cork letter
Tutorial: craftcuts.com
18. Dancing Figures With Wine Cork
Make fun dancing characters for any holiday with simple supplies and fabulous results. Wine cork feet and wire limbs are the perfect touch!
Tutorial: creativejewishmom.com
19. Bird Wine Cork Ornaments
Don't throw away your wine corks yet! This cute bird ornament is super easy to make.
Tutorial: whatsurhomestory.com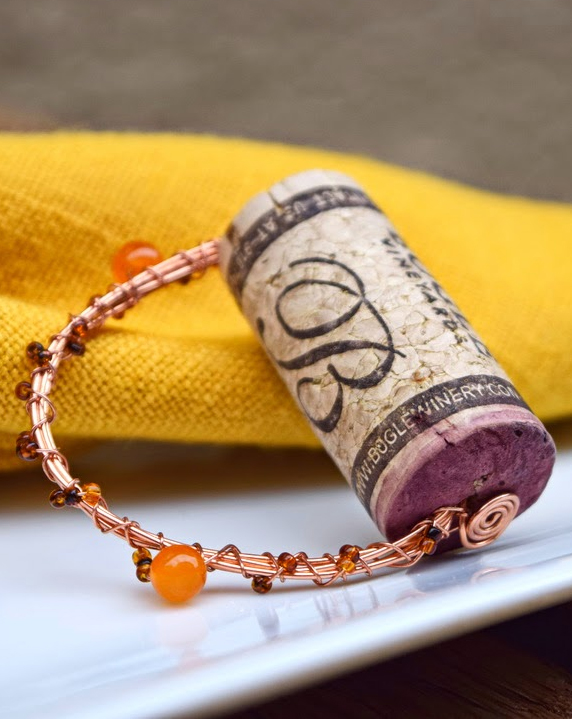 20. Napkin rings with wine cork stoppers, wire and beads
you can make them for any holiday dinner party and they are inexpensive. Also they are a lovely piece of home decor..
Tutorial: socksandmittens.blogspot.com