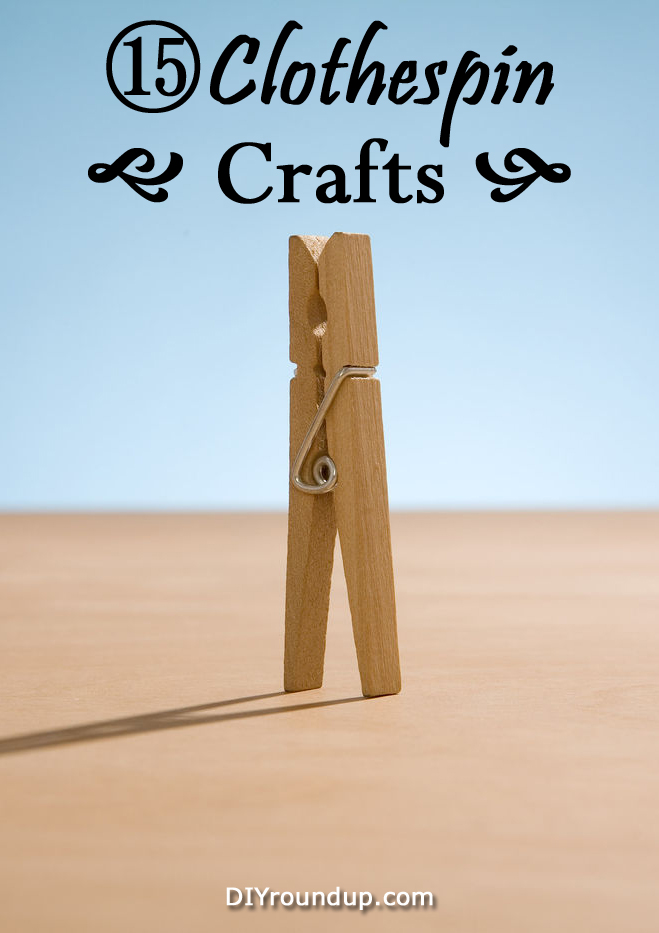 Clothespin is an interesting material to create something wonderful. For sure each of you has their little in home, because they are needed in suspending laundry. If you have too few of them then you can always buy they are not too expensive.
In today's post I present 15 projects that you can create by using clothespins. They can be used for a variety of cute and creative stuff, dry as a clothespin photo frame, reindeer ornament, placecard holder, clothespin mirror and so on.
Clothespin Count Down Calendar Wreath
A quick and cheap project with free downloadable instructions and 1-25 numbers to punch out with a 1.5 inch punch.
Tutorial: limegreenbogiegirl.blogspot.com